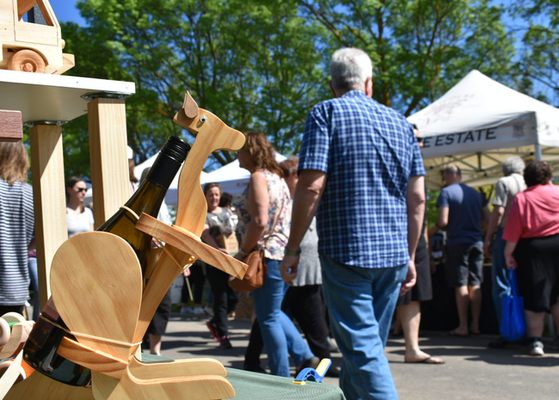 Enjoy a shopping experience that will inspire, surprise and stimulate even the most discerning shopper.
At Craft Markets Australia, a dedicated commitment to quality brings together over 240 talented stallholders who regularly demonstrate pride in their work by producing original creations of high quality.
A feast for the mind, body and soul. New innovative products, an eclectic mix of textures, materials and colours are what make up the vast range of individually designed products.
Strolling along the wide walkways with leafy surrounds shoppers will find a gourmet smorgasbord of foods including savouries, wines, pasta, freshly brewed coffee, tantalizing teas, zesty fruit juices, home style cakes, preserves and seasonal fruits and vegetables.
There are many other stalls to explore including plants, fresh flowers, outdoor furniture, sculptures, home wares, clothing and unique jewellery.
Revamp gardens with plant life that can satisfy the most astute green thumb.
Exquisite artwork and crafts meticulously made are a visual delight.
Customers can also get the creative juices stirring and engage stallholders whose hands lovingly produced the piece.
Take a break from browsing the myriad of stalls with a warm date scone or piping hot espresso while listening to live music or enjoying a picnic with friends and family.
For customer convenience an ATM is available on site.
Children can also enjoy skillfully constructed toys and vibrant clothing ranges – these are just some of the creations designed for little ones.
Face painting, a creative painting centre, an animal farm and a playground will ensure the kids are well entertained.
Ample parking at $4 is available (supporting Mount Evelyn Scouts and Lilydale Lions Club).
With wide walkways and leafy surrounds,Yara Glen Market makes for an enjoyable day out for the whole family.
Visit www.craftmarkets.com.au for a full calendar or the markets Facebook and Instagram.
For more information, contact 0412 839 417.