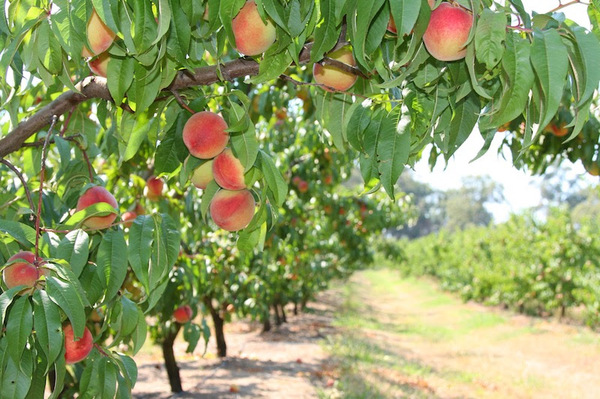 Rayners Orchard offers the opportunity to learn about everyday life on an orchard, how fruit grows and the chance to pick and taste your own fruit.
They also run fruit tasting tours and workshops that teach people how to preserve fruit without chemicals or additives.
Located in the gorgeous Yarra Valley, Rayners offers customers over 450 varieties of fruit. The farm shop features preserves, fresh fruit, sauces, preserving equipment and fruit leathers. Also available is a function room and cafe which serves farm style meals.
As owner Len Rayner explained, Rayners Orchard has a welcoming family feel and staff share their knowledge with guests from all over the world.
"We have one of the largest fruiting plant nurseries in Melbourne," Len said.
"We want to encourage visitors to experience the joys of tree-ripened fruit and to educate visitors about everyday farming life, including farming methods and practices, as well as picking, storing and eating a wide variety of fruit."
Rayners Orchard fruit products are free from anything artificial and staff use sustainable farming practices.
"We have 40 years of farming experience and our staff include local people as well as three generations from our family. They all strive to deliver our customers an experience to be remembered," Len said.
Rayners Orchard has their first 'fruits of the Yarra Valley festival planned for February 2019. Len and his team hope to make this a regular event to showcase.
Rayners Orchard is located at 60 Schoolhouse Road in Woori Yallock and is open 9am to 5pm over summer (closed Christmas day). For more information, phone 59647654.