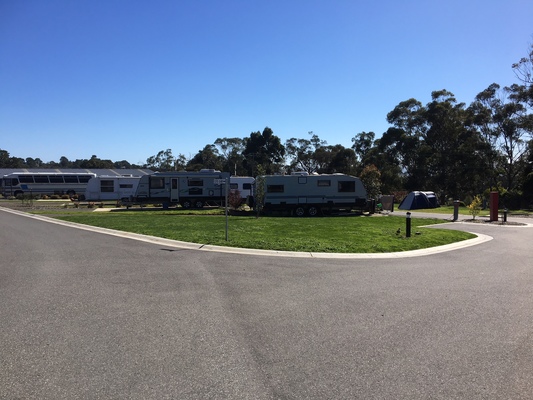 Lilydale Pine Hill has catered for caravanning and camping since the 1960s.
It's in a prime location at the gateway to the Yarra Valley and Dandenong Ranges region with the Upper Yarra Valley close by.
In 2017 the owners embarked on a journey to expand the park for tourists and short stay sites, and received two years of amazing support from the travelling public.
It offers quality sites and amenities.
The park is a proud member of Kui Parks, a national network of privately-owned parks.
Members enjoy a discounted stay with Pine Hill and many other member parks, plus assured quality facilities and value for money.
Pine Hill is surrounded by rural properties and is just minutes from Lilydale via public transport or car.
Powered or unpowered sites cater for RVs, caravans, large rigs, camper vans and tents.
One and two-bedroom cabins are also available.
There's a pay six, stay seven offer for exceptional value and the park can cater for groups and special requests.
Check www.lilydalepinehill.com.au for details of the region's attractions.
Guests can check in and head out to an event or function, or sit back and enjoy the peace and quiet after a long day's drive.
They can check over the tourist information available at the park and talk to helpful and friendly staff who are waiting to help guests plan their stay.
Visitors can wander back in time at historic locations, venture out to wine country, grab farm-fresh produce, explore famous gardens and grab a bargain at any of the numerous markets.
At the end of the day, guests can light up the fire pit at the camp kitchen and share their stories with fellow travellers or jump onto the outdoor gym equipment to recharge their batteries.