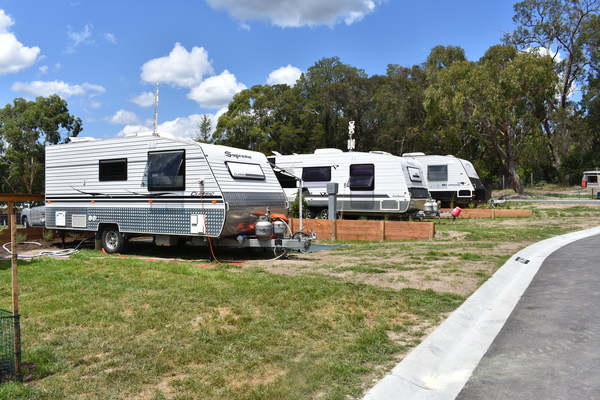 Established in 1968, Lilydale Pine Hill has become a popular place to stay when visiting the Yarra Valley and Dandenong Ranges.
The caravan park has been progressively developing its short stay sites and now has more than 100 sites which cater for camping, caravans, RV's and big rigs.
Guests can choose from drive-through or en-suite sites, stay off the grid or hook up to power or stay in one bedroom or two bedroom cabins that cater up to six guests.
The park is a member of Kui Parks, a national network of privately-owned parks.
Kui Park members enjoy a discounted stay with Lilydale Pine Hill and many other member parks, plus assured quality facilities, friendly staff and value for money.
Pine Hill welcomes groups and special requests for clubs and functions. Groups can take advantage of Pine Hill's Stay 7, Pay 6 offer.
When guests arrive at the caravan park, they can pick up a discount voucher book which partners with local business.
Check in and head out to an event or function, or sit back and enjoy the peace and quiet after a long day's drive.
Wander back in time to historic locations. Venture out to wine country. Grab farm-fresh produce. Explore famous gardens. Snap up a bargain at any of the numerous markets.
At the end of the day, guests can light up the fire pit and share their stories with fellow travellers or jump onto the outdoor gym equipment to recharge their batteries.
Lilydale Pine Hill's mission is to ensure visitors enjoy a great experience.
For more information about the caravan park or region's attractions, visit www.lilydalepinehill.com.au.