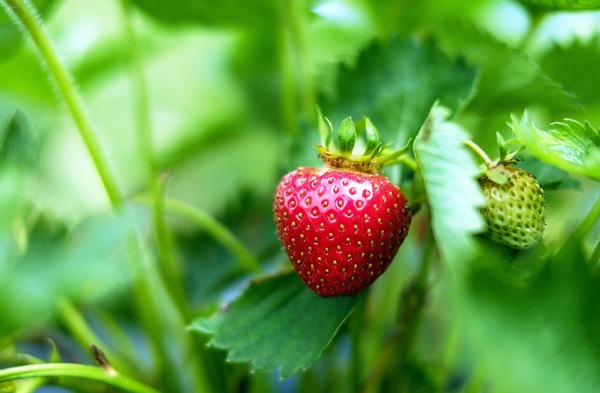 Spring means the start of berry season in the Yarra Valley.
There are plenty of places to pick up farm-fresh produce that's ready to take home, but u-pick is also a fun option for a day out in the valley.
The farms will have someone on hand to offer advice ahead of any picking adventure, but Tourist News found a few tips to give visitors a head-start this spring.
The best time to pick berries is in the early morning hours before heat builds up in the fruit.
This is when they're at their sweetest.
A good blueberry is round, firm, plump and a deep blue with no cracks in the skin.
White blueberries haven't started to ripen yet, and small and hard berries are likely to be very sour.
They're also not ready for picking if their outer cap opposite the stem is still green or red.
Blueberries should easily separate from their stems. Any that don't are probably not yet ripe.
They won't get any sweeter or riper after picking so berry gatherers need to choose wisely.
Strawberries should be bright red, and also won't continue to ripen once picked.
Size doesn't matter, but the berries should be plump and firm and their caps should be green.
The best raspberries are brightly-coloured, plump and free from blemishes.
Blackberries should range in colour from a deep blue to a deep purple to black, and should be plump and firm to the touch.