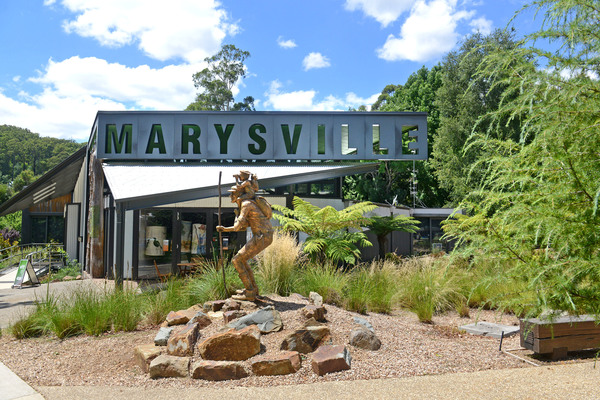 Winter is a great time to get out and about in Marysville and surrounds.
Once the temperature drops, toboggans, building a snowman and catching snowflakes are all on the cards.
Outside the air is crisp and clean and there's a vast expanse of forest to discover, Marysville Triangle Business and Tourism says.
From towering trees to impressive waterfalls, native wildlife and lush forests amid the backdrop of magnificent mountain ranges, Marysville has it all.
In the cooler months it's all the more magical thanks to a light dusting of snow, fog and frost.
Marysville Triangle Business and Tourism recommends visitors take a hike.
They can collect local produce and handmade delights for a picnic and take the family on a journey through gentle hills.
There are 13 tracks and trails beckoning visitors to enjoy an invigorating walk.
But Marysville can offer more outdoors than just walking.
There are 30 kilometres of single track mountain bike trails to explore.
Keen anglers can drop a line along the banks of a river or spend the day at one of the trout farms. Golfers can tee off on the scenic 18-hole course, nestled within the Great Dividing Range.
The Cathedral Ranges, rock climbing and the gruelling 22km road cycle from Marysville to Lake Mountain are there to tempt the adventurous.
Guests can use Marysville as a base to explore Healesville Sanctuary and the wineries of Yarra Valley, Kinglake National Park, Lake Eildon and the Great Victorian Rail Trail.